We recognize that all of our patients are unique and deserve to receive orthodontic care that reflects their individual needs. Our experienced and talented team is committed to working with you and your family to create a comfortable, stress-free, and rewarding orthodontic experience every time you visit our practice.
We are pleased to welcome you and your family, and we look forward to working with you.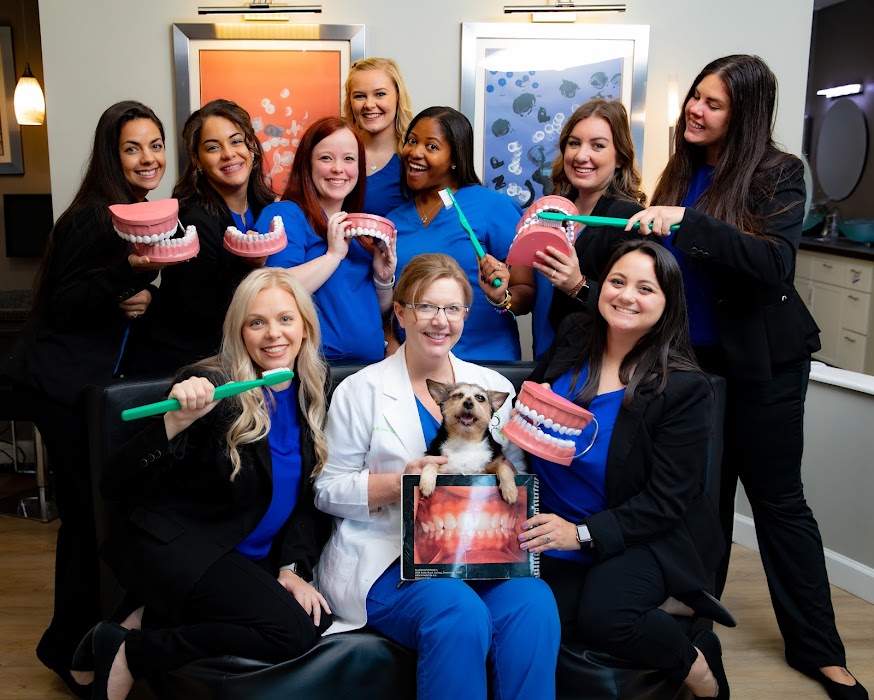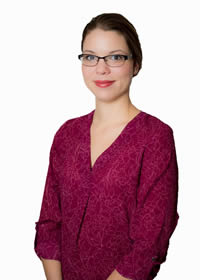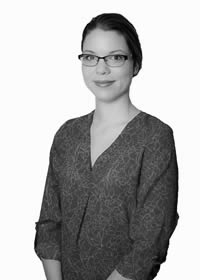 Keya
Keya's background in communications helps build the camaraderie and teamwork that GO is known for. She tackles the challenge of managing a team with a poise and calmness that just can't be learned; it is who she is as a person and we are so fortunate to have those skills on the team! She loves watching our practice grow and change over time.
I oversee all of the daily office operations to ensure we give our patients and parents a positive experience! It is important to me that each and every staff member remains at the top of their field to ensure we provide the world-class service we are notorious for. I provide weekly in-services and regular training to our staff members on a variety of subjects from customer service to clinical concepts.
My favorite part of my job is seeing the efforts of group leadership pay off day after day. A happy staff and happy patients are solid proof of our outstanding teamwork and compassion. I am blessed to have a team that shares the vision of the office in their heart. They are driven intrinsically to be the best, and that is why we have them here at our office. It is an honor for me to lead such a motivated and exceptional staff.
I have two dogs, four cats, and some fish. I love spending time with my husband and daughter at home. Nothing beats sitting down to a pretend tea party at the end of a long day!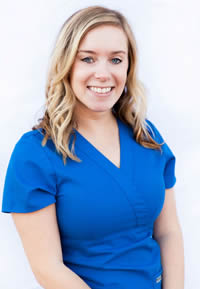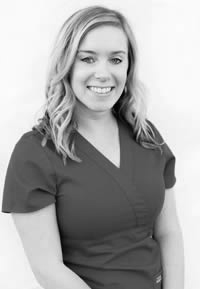 Tiffany
Tiffany has a bubbly personality that is contagious and lights up our office every day! Our patients love that she makes each appointment fun and she always keeps everyone laughing. As head dental assistant she makes sure all of our patients are receiving top of the line care. She loves having a hand in helping our patients transform their smiles. She is also our most senior staff member and is a treasure trove of experience and information for the rest of the staff. She leads by example and is absolutely wonderful in all she does!
I work as team lead in the back clinic. I've received extensive training in the specialty of orthodontics and am a registered Specialized Orthodontic Assistant. I work chairside with Dr. Green to complete a full range of orthodontic treatment needs from a diagnostic X-ray to a standard adjustment. I pride myself on my thorough, conscientious work. Accuracy and attention to detail are key components in my position as I follow Dr. Green's prescription for each patient's adjustment and I provide supplemental patient education as needed to ensure treatment can be finished in a timely manner. I also get to have fun! Patients love taking silly pictures with me at their appointments so we can show the world that braces can actually be a lot of fun!
The best part of my job is seeing the end results! We are so lucky here that we get to see the same patient at each of their appointments from the start of their journey to the end of it. There is an art and science to all orthodontic procedures and I strive to provide the best care and service for each of our patients.
I have lived in Clarksville my whole life. I have a twin sister and a younger sister. I love to travel, go hunting and fishing and enjoy outdoor activities like kayaking and hiking!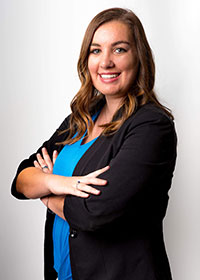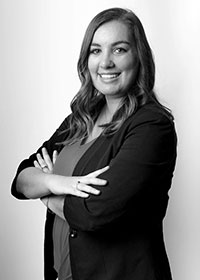 Kayla
Kayla is one of those people who 'sees' things in numbers, which creates a stress-free coordination of insurance and billing for all of our patients. She provides outstanding service and is always willing to go above and beyond in every task she does. Kayla's enthusiastic personality is woven into every part of our practice!
I coordinate all of the finances and insurance in the office for our patients. I file insurance and help patients with all of their account questions. I have a passion for numbers and math, which is what drew me to this position! I also coordinate marketing and manage our social media accounts. Community support is a core value to me, so it is a privilege to bring our office together with the community through patient donations, community events, and local team sponsorships.
I love working with our patients to ensure a stress-free experience for them from start to finish. There is no greater satisfaction than closing a day knowing our patients are in the best of care. Having a team that is wholeheartedly committed to the cause makes coming to work each day a pleasure!
I love the Minnesota Vikings and playing fantasy football! My daughter and dog, Eleanor and Shiva, like to keep me very busy. I enjoy precious time with my family and traveling. Self-care is also important to me, so I make it a point to include relaxing activities in my week. All the better if those activities are combined with travel—such as a trip to the beach!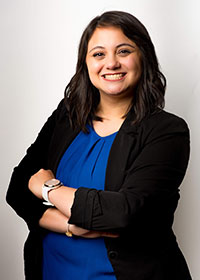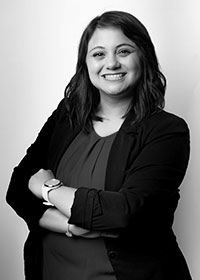 Cassondra
Cassondra is absolutely our most eccentric staff member. She is hilarious, adorable, and extremely skilled in her field. She has a personal drive for growth that is unmatched and that ensures she is always up-to-date with the latest and greatest in orthodontics. Cassondra is also naturally talented in the field of communication. She can take a difficult concept and present it with simplicity and elegance so each of our patients fully understands their care plan and options.
I work with Dr. Green to coordinate treatment and care for all of our new patients! From their first phone call to the "big day" of getting braces, I am with each of our patients every step of the way. It is important to me that all of our patients have the care and flexibility they need to get started with braces, so I work hard to provide personalized plans that are tailored to each individual. No two people are the same, so no two cases are the same! Whatever our new patients need, I am there for them from the very beginning.
It is such a privilege to see our patients' smiles transform and to watch their self-esteem grow. The vast majority of our patients are so excited to be here and that excitement is truly contagious! I also love the uniqueness in my day. No two people are the same, so no two cases are the same. I pride myself on being able to provide that personalized touch for each and every patient.
I love comic books! I also have a two-year-old daughter with my high school sweetheart. The staff all says I am a part-time comedian because I love to keep everyone laughing!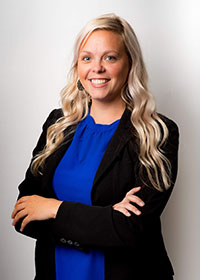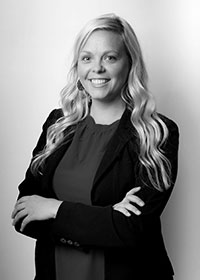 Rachael
Rachael is the smiling face you will see at our front desk each and every day! She is incredibly eccentric, confident, and competent. She is committed to ensuring our patients' experience is nothing short of exceptional. Rachael is always the rallying cry of inspiration during our tougher days and she keeps us strong and motivated throughout. Our patients absolutely adore Rachael (as does our staff!) because she is naturally so warm and caring.
I am responsible for care and comfort of all of our active patients! I manage all aspects of the front desk, scheduling, and all office correspondence. Supporting our schools and community is also a core value to me, so I enjoy collaborating with our local schools to contribute to their causes, whether it be toothbrush donations to a new instrument for the band! I also love coordinating office events and other fun activities for our patients. The smiles on their face absolutely brighten my day!
We have the best patients in all of Clarksville and it is a pleasure for me to help each and every one. My favorite part of my job is bonding with our patients on a personal level and being able to watch them grow into confident, extraordinary individuals throughout their journey. Seeing their smile transform into something they are happy to show off is so truly wonderful.
I have three dogs Bentley, Maggie, and Stella, that are literally my pride and joy! In my spare time, I spend a lot of time watching football. I love the Tennessee Titans and the South Carolina Gamecocks! I also like to travel, shop, and trying new places to eat.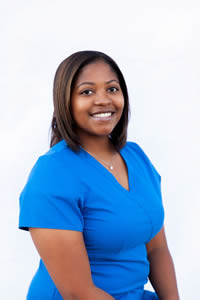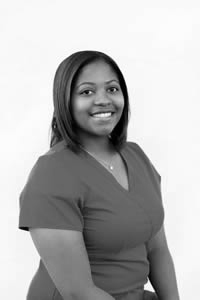 Tiana
Tiana is a naturally talented dental assistant. From the first day, her hand skills were exceptional and she always has a gentle touch with our patients. She is also driven to provide exceptional service and she is one to always receive feedback with grace. Tiana is one of our more senior employees and she is somehow able to communicate "telepathically" to our other staff members, so she usually handles any concerns before we even know they are there! She is very intuitive and empathetic towards our patients and bonds easily with them.
I work chairside with Dr. Green to complete a full range of orthodontic treatment needs from making retainers to standard adjustments. I pride myself on compassion and connection with our patients. Accuracy and attention to detail are key components in my position as I follow Dr. Green's prescription for each patient's adjustment and I provide supplemental patient education as needed to ensure treatment can be finished in a timely manner.
Orthodontics is a two-year journey for most of our patients, and I am with them from the day braces are placed to the day they are removed. Naturally, seeing the end result is the most exciting part. The most fulfilling part is all of the appointments in between where I get to bond with our patients and keep up with the things that are most important to them in their life!
Outside of work, I love spending precious time with my daughter! I'm a big football fan but also enjoy watching Duke basketball games!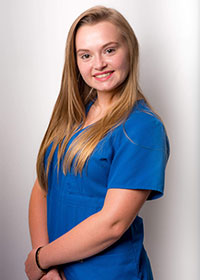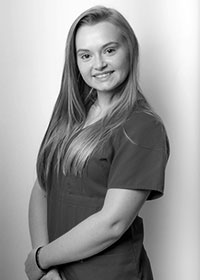 Victoria
Victoria maintains the upkeep of the office. She maintains our office in tiptop shape so that our patients feel invited into our state-of-the-art office. We are fortunate that she graces us with her heartwarming smile and compassionate attitude towards every task that is thrown her way. She juggles it all and always with a smile and a heart of gold!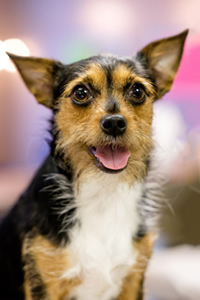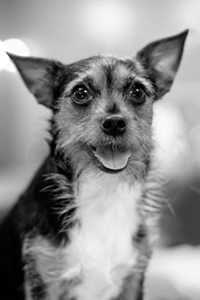 Lily
This is Lily. She is our Therapy dog. Lily is here at the office every day and helps our patients with their dental anxieties. Lily has had private lessons to receive her therapy certification. She is definitely a huge help and our patients love her!