Step 1 - New Patient Consultation
Before your first appointment, we will mail/email you some paperwork that needs to be filled out. Please bring these documents with you to your first appointment. You can also submit the information online here.
At your first visit to our office, Dr. Green will do an examination and discuss treatment options with you. An x-ray and photos may be necessary. During this appointment, we will also discuss finances and insurance coverage. There is no fee for our consultations.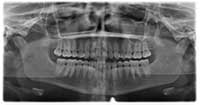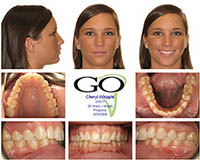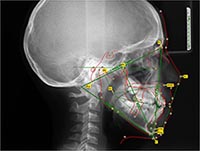 X-rays
This helps Dr. Green to see if there are any problems we should be concerned with such as short roots, impacted teeth, or any other abnormalities. Our office uses digital radiography. For the patient, this means a reduction in exposure to radiation. This digital system does not use processing chemicals, so it is also environmentally friendly.


Photos
Your photos of the inside of your mouth are displayed on a computer to help us explain your treatment options.
Step 2 - Diagnostic Records
If you would like to begin treatment, the next step would be collecting Diagnostic Records. This appointment includes additional x-rays, additional digital photos if necessary, and molds of your teeth. Dr. Green needs this information to develop an individualized treatment plan based upon your specific orthodontic needs. After the doctor has evaluated your records, we will discuss your treatment with you in detail, including the cost for your particular case.
This second appointment can be done immediately after the first appointment if you're ready to proceed.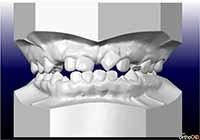 Step 3 - Case Presentation (and Braces)
Your next appointment would be a Case Presentation. At this appointment, Dr. Green will discuss your treatment plan in detail and will explain her specific goals for developing your unique smile. All your questions will be answered and most of the time braces are placed right away. This is a long appointment that can take up to two hours.
At this appointment you'll be asked to sign a contract, a copy of our office policies and consent to treat form. Once these are complete, you're ready to get braces!
When your braces are placed, you will have cheek retractors in your mouth to help keep your mouth open and your teeth dry. The braces will then be placed with a small amount of adhesive material. Your wires will be placed and color ligature ties are placed to keep wires in place.
We show you how to care for your braces and you will also be given a goody bag filled with items to help with your home care.
What to Expect During Treatment
Most of our patients are in braces for 18-24 months. Visits every 6-8 weeks are necessary to make sure your treatment is progressing as planned. You will be assigned a dental assistant who will work closely with you and Dr. Green at every adjustment. These appointments can range from 30 to 45 minutes. You can expect some discomfort for 1-2 days after your adjustments. Over-the-counter pain medication is all that is needed. At each of your appointments you will be given an oral hygiene grade based on your hygiene that day. At every visit, you will also have your o-ties (colors) removed and changed to a new color.
Our first priority is to exceed your expectations in our quality of care and service. This means a convenient appointment schedule, flexible payment plans, and a friendly, knowledgeable staff.